LitterLock Mat for Cats
Save

$0.00
Save

$-26.99
Original price
$26.99
-
Original price
$26.99
 Say Goodbye to Litter Mess with Litterlock Mat!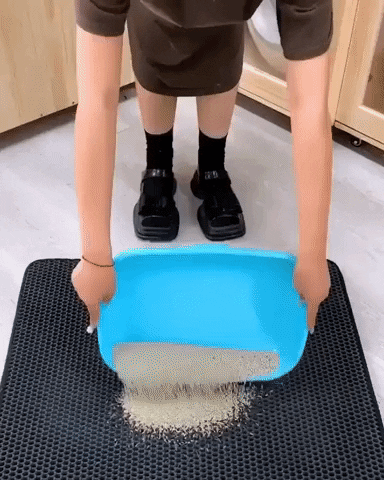 Are you tired of constantly cleaning up after your furry feline friend?
Look no further than Litterlock Mat - the ultimate solution to keep your home clean and litter-free!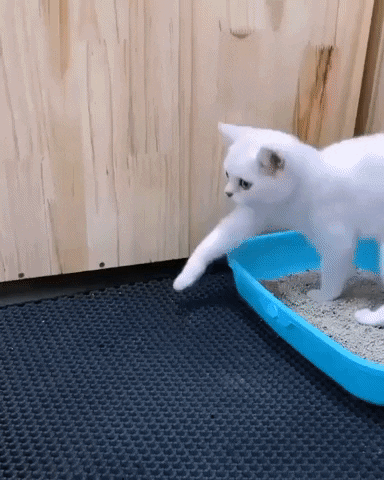 Do you find yourself constantly sweeping up litter scattered around your cat's litter box?
Do you wish there was a way to prevent litter from getting tracked all over your home? It can be frustrating and time-consuming to constantly clean up after your cat's litter mess. Not to mention, litter tracked around the house can be unsanitary and unpleasant for both you and your cat.
Introducing Litterlock Mat
The perfect solution to keep litter contained and your home clean. Our mat is designed with a unique texture that traps litter as your cat steps out of the litter box, preventing it from spreading around the house.
Features and Benefits:
Durable and easy to clean
Non-slip design keeps mat in place
Prevents litter from tracking around the house
Soft texture is gentle on your cat's paws
Stylish design complements any home decor
FAQ:
How do I clean the Litterlock Mat?
Simply shake off any trapped litter and wipe clean with a damp cloth.
Is the Litterlock Mat non-slip?
Yes, the mat is designed with a non-slip bottom to keep it in place.
What size is the Litterlock Mat?
The mat measures 24 x 16 inches, making it the perfect size for any litter box.
Can I use the Litterlock Mat for other purposes?
Yes, the mat is versatile and can also be used as a food and water bowl mat for your furry friend.
How many Litterlock Mats should I buy?
Buy 2 or more and receive 10% off your purchase!
Don't let litter mess ruin your day
Try Litterlock Mat today and enjoy a cleaner, fresher home. Order now and take advantage of our special offer - buy 2 or more and save 10% off your purchase. Your feline friend (and your floors) will thank you!